Wega - an efficient soapstone fireplace with a huge U-shaped panoramic glass pane. A crackling fire from every perspective.
Technik
Rauchgasrohr: rückseitig mittig
Externe Luftzufuhr: ø 125 mm (optional)
Brennstoff: Scheitholz
Daten für den Schornsteinfeger
Abgasmassenstrom: 11 g/s
Abgastemperatur: 295° C
Förderdruck: 12 Pa
Staub (bei 13 % o2): 40 mg/m³
Co-Emission (bei 13 % o2): 1071 mg/m³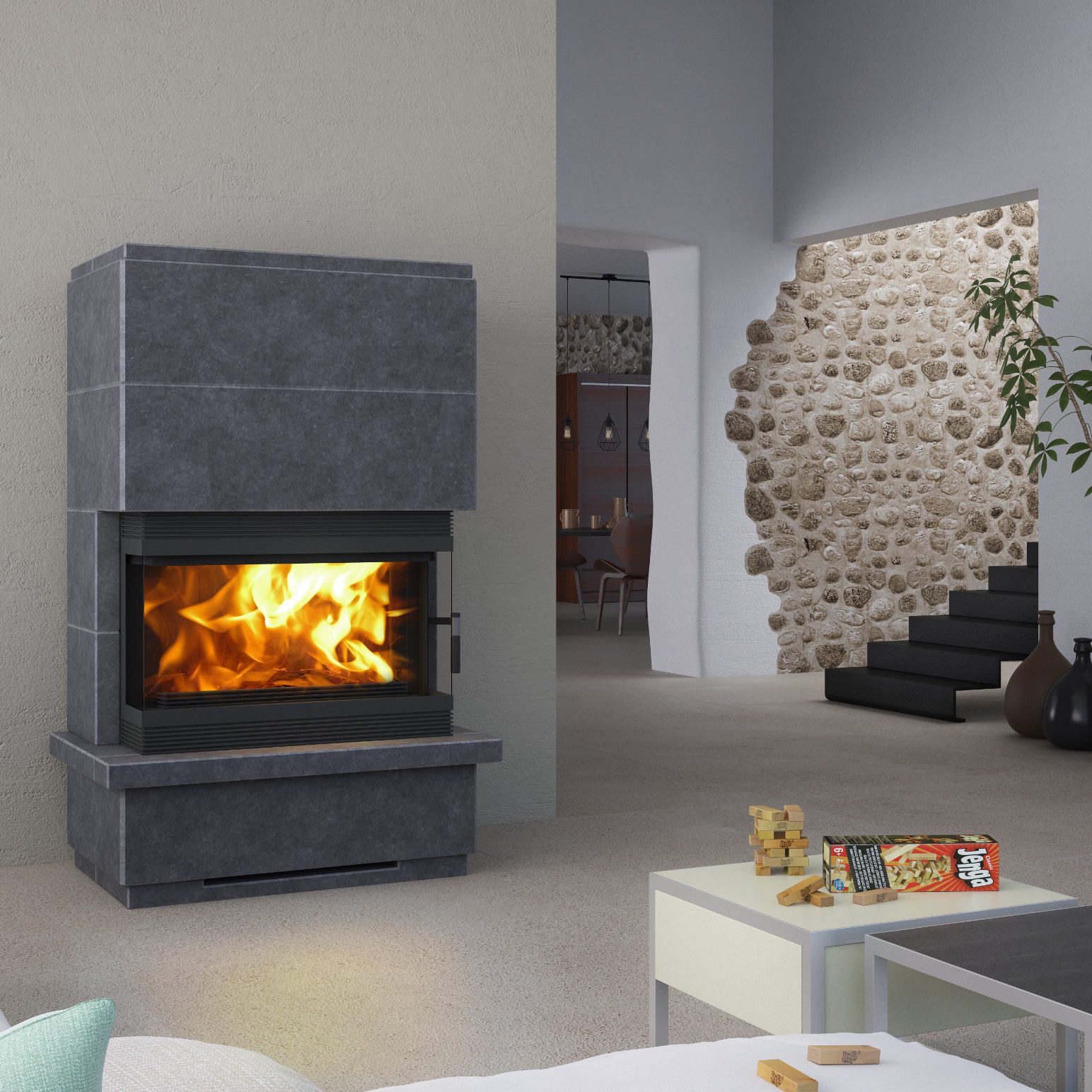 WEGA
Enjoy the pleasant, even heat throughout the room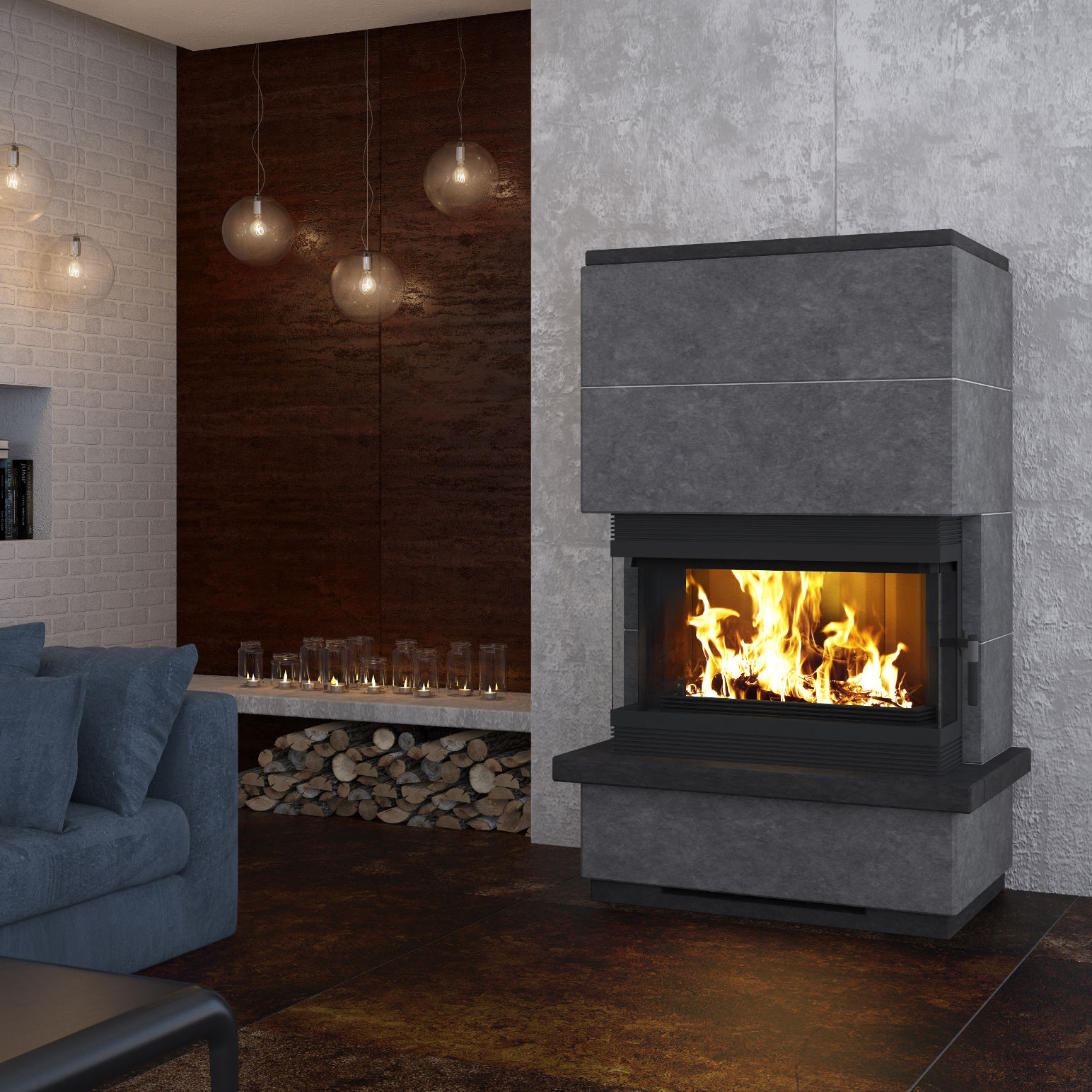 WEGA
You can watch the crackling fire from everywhere through the large U-shaped panorama glass pane. Pleasant warmth on cold winter days


WEGA
TERMAL OUTPUT
7,1 - 14,5 kW
TECHNICAL SPECIFICATIONS
| | | |
| --- | --- | --- |
| FEATURES | Fireplace insert with swing door with glass on three sides. Dimension glass pane (h x w x d): 372mm x 761mm x 132mm. | Integrated airwash (permanent air flow in front of the glass pane, thus minimizing soiling of the pane) |
SPECIFICATIONS

WEGA

with 7,1 - 14,5 kW Termal output

Height: 1580 mm

Width: 880 mm

Tiefe: 615 mm

Weight: 935 kg
PRICE
Base price WEGA from:

7.890 €

Price incl. 19% VAT. Illustrations contain special accessories which are not included in the base price. Installation and delivery will be charged separately.

DOWNLOAD TECHN. SPECIFICATIONS
STOVE WITH LARGE GLASS PANE
With a large corner pane and comparable design, Ekko could also be interesting for you.