The water-bearing soapstone stove
Save on heating costs and expand your WILLACH soapstone stove with a water bearing heat exchanger.
Soapstone is an excellent thermal store which keeps your home warm, long after the fire has extinguished.
In order to further increase this long-lasting heat effect, at your request we will install your soapstone masonry heater with an heat exchanger, that integrates directly into your heating system.
Our heat exchange systems save where it makes sense in oil, gas and electricity. We will gladly work on a sensible solution to identify your saving potential.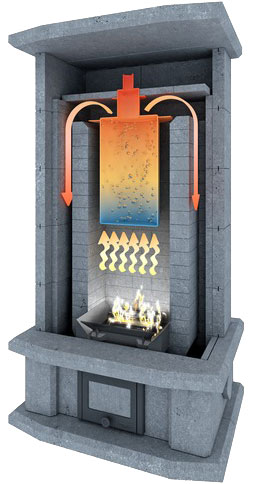 Lower heating cost through less oil and gas consumption
Advantages of a water-bearing soapstone stove are: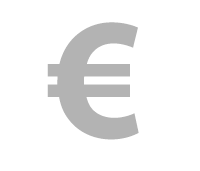 Reducing cost
Lower the oil and gas consumption of your heating system to zero where possible.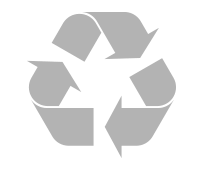 Act sustainably
Use wood as a Renewable energy sources and save fossil fuels.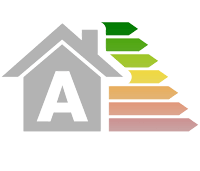 Efficient heating
Optimal thermal transfer throughout your home.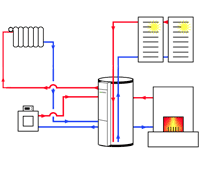 Future-proof planning
Fast amortisation through integration into your heating system.
Optimisation of existing installations and new constructions
Water-bearing soapstone stoves can be used in new systems as well as via refurbishment thru integration in your already existing heating system. If you decide to use a soapstone stove with heat exchanger, you can choose between a system solution which is completely structured and installed or can grow over several extension stages. This is completely up to you!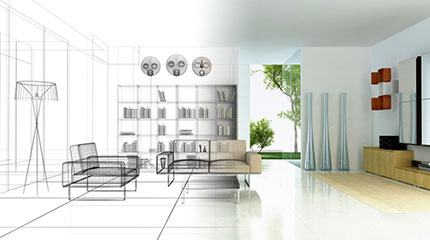 Reduce the heating costs of your existing heating system by integrating a water-bearing soapstone stove and heat exchanger.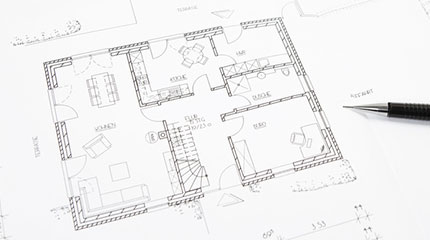 Achieve maximum savings with a heating system by new construction or use the opportunity during a complete restoration.
How it works: Better than any hot air stove
In traditional heating systems, only the exhaust air from the wood stove is passed through other rooms in order to use the generated heat there. Energy is lost and the total heat output is rather divided instead increased.
Optimisation of the water-bearing soapstone stove from WILLACH:
Our engineers have developed a solution to transport the stored heat of the soapstone stove not only to nearby spaces, but to the entire apartment. The hot water generated with the heat exchanger in the Stove is directly fed into your heating system, thus increasing the total benefit of your heating system many times over.
From the heat exchanger to the solar system
The specially developed heat exchanger uses the hot fumes of your stove with an optimum efficiency, which saves energy directly from oil, gas or electrical energy. The direct connection to the heating system makes it possible to combine it with a solar system or other regenerative energy sources.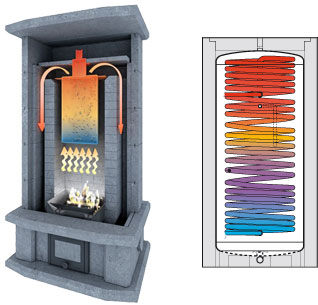 From purchase to the installation of your soapstone stove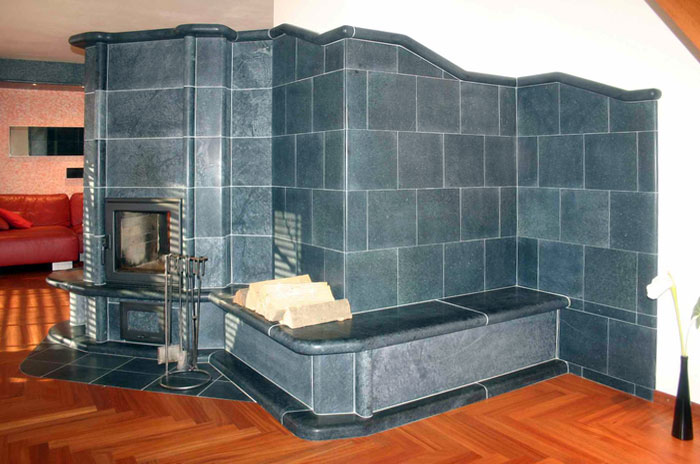 More than just buying a stove
From the planning and calculation right through to installation and integration of your basic stove into the heating system, WILLACH takes care of everything for you, complete including full assembly, start up and a final inspection.
Take the opportunity and turn your dream of a stove into a system stove. In the long run, you will save hard cash!