Huge storage mass with long-lasting radiant heat and a large viewing window at the same time.
Mit der 90 cm breiten Scheibe bietet Shiwan freie Sicht auf das Feuer und behält mit seinen breiten Schultern zugleich enorm viel Speichermasse bereit.
Als großflächiger Wärmestrahler ist er eine perfekte Ergänzung zu Flächenheizungen und arbeitet dank höchster Energieausbeute dabei sehr viel effizienter als normale Warmlufteinsätze im Kamin. Bei Modell Shiwan bekommen Sie - wenn Sie mögen - unendlich lange schönste Wärme aus dem internen Energiespeicher!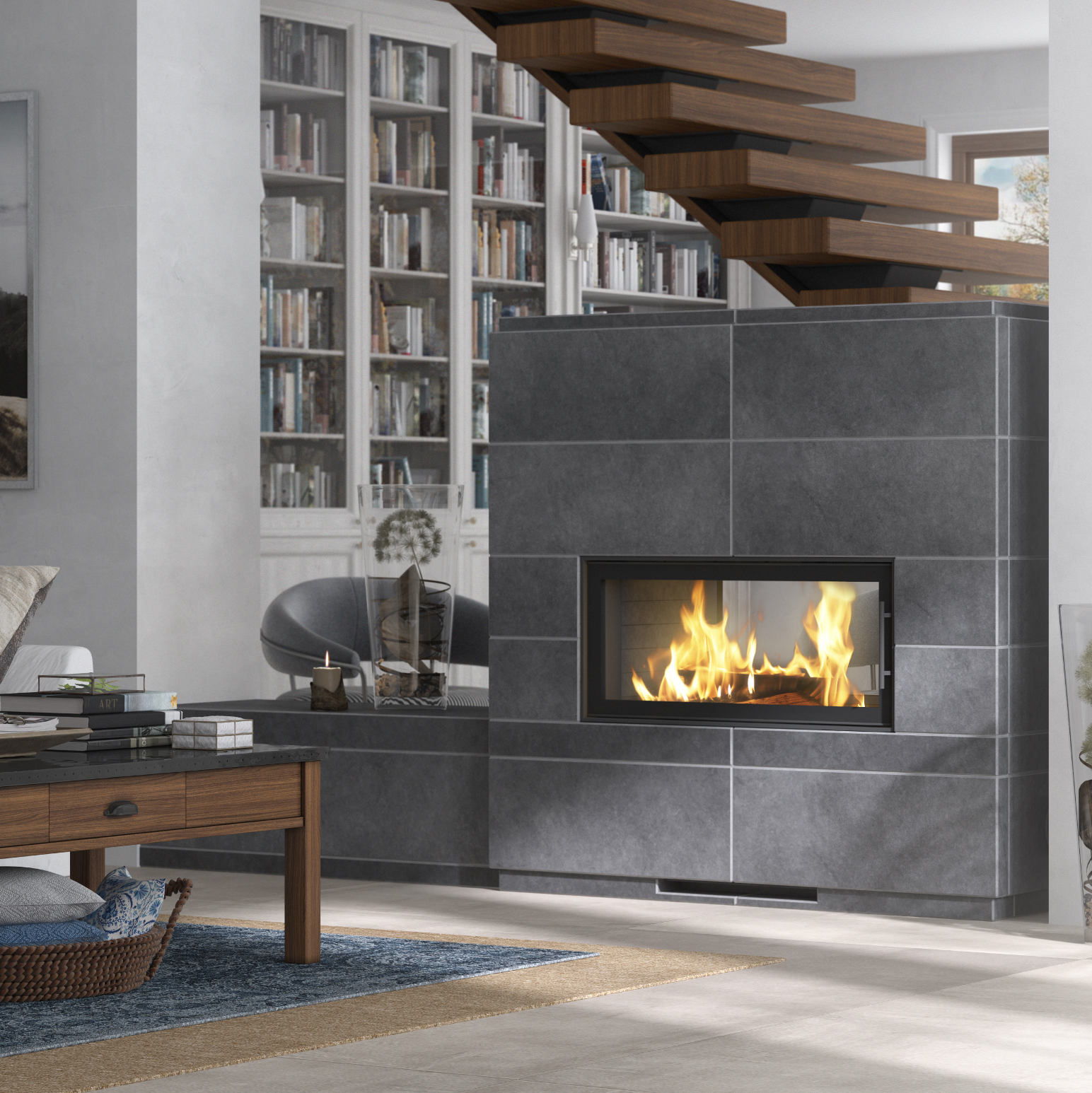 Shiwan als Tunnelofen
Die Tunnelversion eigent sich prima als Raumteiler


TECHNICAL SPECIFICATIONS
SPECIFICATIONS

SHIWAN

Height: 1547 mm

Width: 1500 mm

Tiefe: 660 mm

Weight: 2000 kg
PRICE
Base price SHIWAN from:

13.850 €

Price incl. VAT of 19%. Illustrations include special accessories which are not included in the basic price. Installation and delivery will be charged separately.

DOWNLOAD TECHN. SPECIFICATIONS